Picture Gallery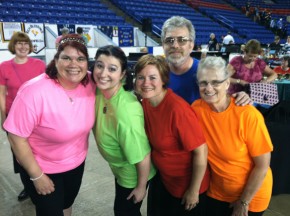 MVR members pose prior to opening the first mini-concert of Festival/Conference 2013.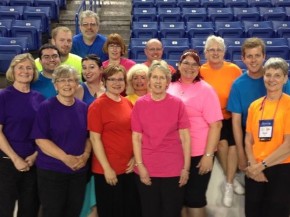 MVR goes Technicolor for their solo performance at Festival/Conference 2013.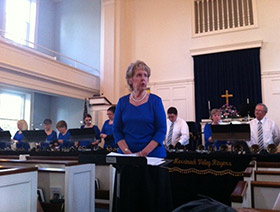 We had a wonderful day and workshop in Southwick, May 20. This picture is from the 7:30 concert.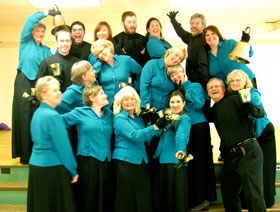 Just say the word and we can be serious too. That may take a bit of time, however.

We try to feature our logo where our audience can see it…which sometimes takes some creative dressing of the tables!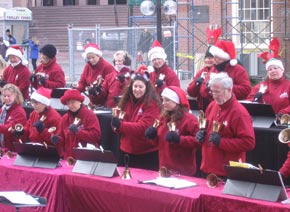 Ringing at Faneuil Hall on a fun, cold December day in Boston with members of the New England Ringers.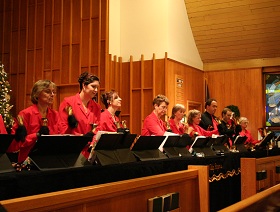 MVR loves returning to East Hartford every December – one of our holiday touring traditions.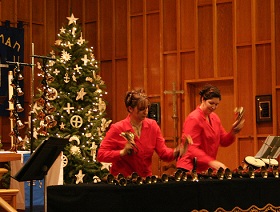 Rachel and Kim have performed this duet several times with MVR.  Nothing beats dueling bell trees!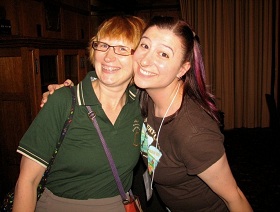 Lisa and Rachel at SEE ("Solo Ensemble Extravaganza") in Colorado – July  2011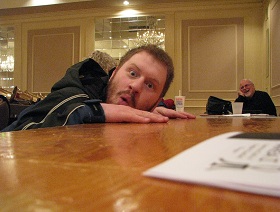 BJ expresses his excitement about working with the prolific handbell composer.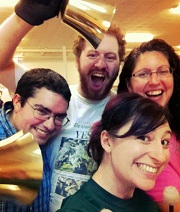 It's a shame our members are so introverted…
Sue C's recipe for a tasty campfire treat is an MVR staple, immortalized here on video by Rachel. Bon Appetit!