About MVR
---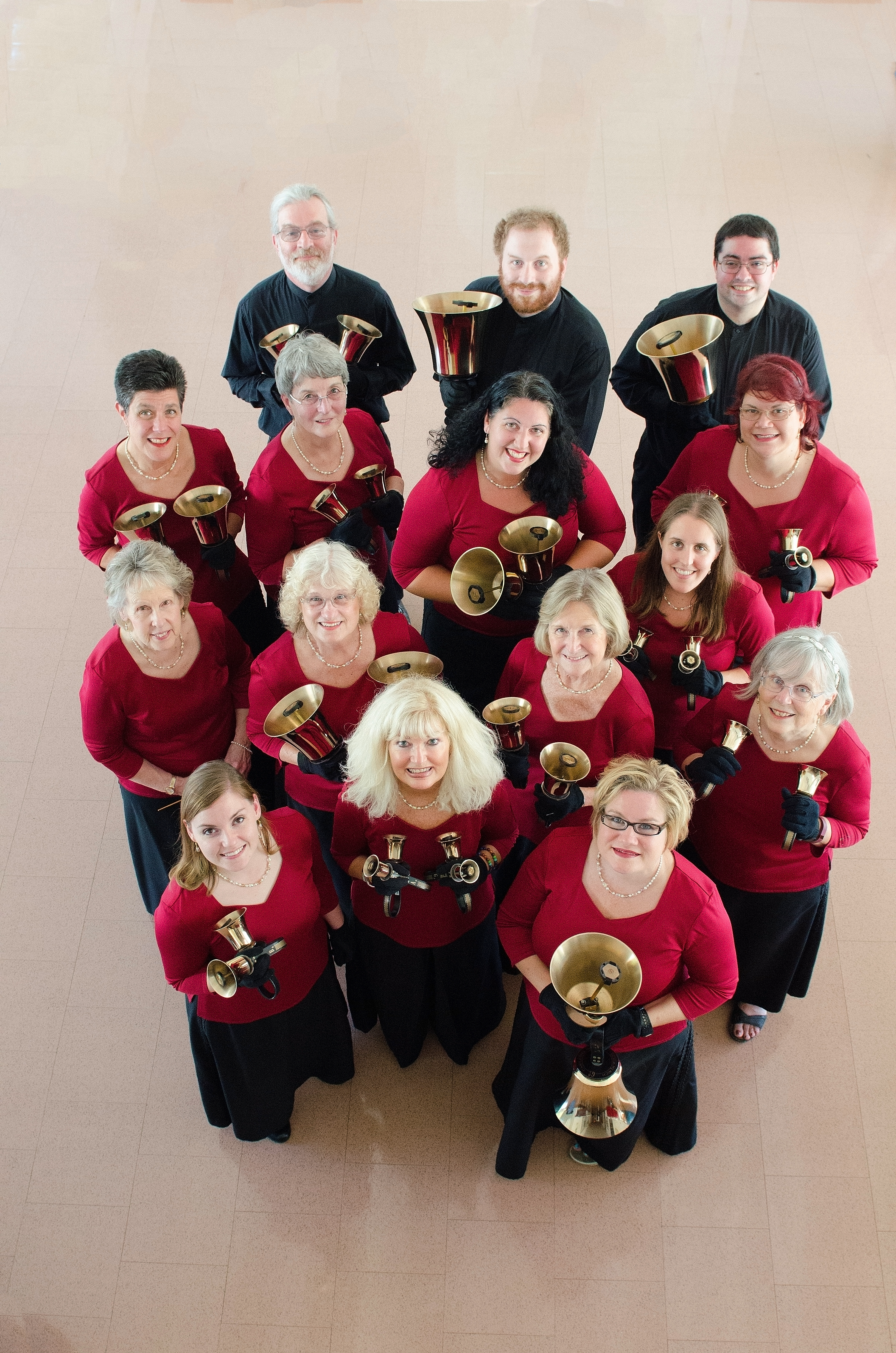 Merrimack Valley Ringers is a 501(c)(3) auditioned community handbell ensemble devoted to sharing the art of handbells and handchimes with everyone. First organized in September 2002 with eight ringers, MVR is now in its fourteenth season with a roster of sixteen ringers from across eastern Massachusetts and southern New Hampshire. MVR's members have developed a loyal following by delighting and captivating audiences of all ages with engaging and energetic performances and embodying the group's motto, "Always Different, Always Fun!"
The ringers tour twice a year, winter and spring, typically performing eight to ten concerts during each tour, and have played for audiences in Maine, New Hampshire, Massachusetts, Connecticut and New York. Their first CD, "Season's Ringings!" was produced in 2007 and is now a collector's item. They have since released two more albums: "Kaleidoscope" in 2009 and "Ring We All Noel" in 2012, and plan to record a fourth in 2016. Extending their reach to a broader audience, the group has also released "Ring We All Noel" for sale nationwide as a digital download through Loudr.
Merrimack Valley Ringers regularly collaborates with other ensembles in its concerts and includes guest artists in its programming. The ringers are also talented and generous teachers, presenting annual workshops for ringers in New England in addition to serving as faculty for several Handbell Musicians of America Area 1 sponsored events.
Our History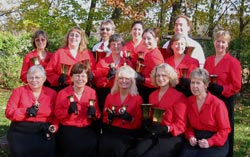 MVR was formed by artistic director Karen E. Leonard in August of 2002, with a core group of five initial auditioners. Three additional ringers were added throughout the fall, and MVR's very first concert was in December, performed by those eight ringers.  By the following spring, MVR had grown to a full complement of 13 ringers.  For the first few years the group performed four to six concerts a year.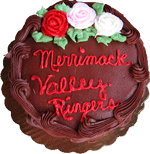 Today
Now, in 2015, MVR has a total of 16 members, and performs an average of 18 concerts per year! Since most handbell pieces only require 13-14 ringers, the larger roster allows MVR to perform music with members playing other instruments, such as flute, piano, organ, recorder, trumpet, guitar and bass guitar, and percussion.  It also allows the group to present longer concerts with more repertoire, but without overwhelming the ringers physically and mentally, as they can rotate bell ringing responsibilities.
Our Dedicated Members
In addition to performing, MVR is active in the handbell community, and is a member of Handbell Musicians of America, Area 1.  Our artistic director, Karen Leonard, is a former national association president, and several of our members serve on the Area 1 board or committee positions. Many of our members teach classes at regional events and at the biennial Area 1 Festival/Conference.
Everything you see at an MVR concert is the result of dedicated volunteers.  There are no paid positions within the group. Most of the equipment is borrowed. All equipment is transported in members' own vehicles.  Members move every case, stand, box, and bag to and from concerts, and enlist supportive family members and friends as roadies. Most promotional materials, including our website, programs, and press kits, are designed and/or produced by members.
Over the course of the past ten plus years, MVR has grown into an extended family of sorts: we've seen five ringers get married (two to each other!), and produced over a dozen babies – many of whom toured with the ensemble in-utero, and one of whom decided to ARRIVE while on tour!
Join Us!
The group consists of an eclectic collection of people, from all walks of life, with various distinctive personalities, all coming together as one to create something that's meant to be shared. Join them at an upcoming concert and be a part of the unique musical experience that is Merrimack Valley Ringers!
A wonderful photo of MVR taken at our annual holiday concert at Worcester Art Musuem. Photo by Tee Hoog. Click on the photo to see more THoog New England photos on Flickr.